Let's network safely with air hugs and air smooches as we learn more about each other this October.
Luncheon Topic:
DIY Breast Health Tips
October is Breast Cancer Awareness Month and there are several things you can do in your everyday life to support your breast health and to reduce your risk of disease.
Join us as Katie teaches us simple things you can do at home to lower your risk of breast disease and to prevent breast cancer.
Featured Speaker:
Katie Ainsley is the owner and certified clinical thermographer at Thermography Of Brevard, LLC. Katie is married and has 5 kids and is a 8 year breast cancer survivor. As a former teacher she is passionate about educating women on the risks of breast disease and helping women prevent breast cancer.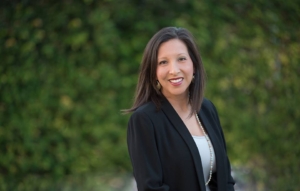 When: Friday, Oct. 9th, 2020
Time: 11:30 am – 1:30 pm
Where: Counter Culture of Vero Beach
Cost: $20 plus processing fees. You must reserve your ticket online in order to attend.
Please click here to purchase your spot.
*restaurants are being paid ahead of time for the headcount provided.
This is non-refundable.
Address: 1620 Blvd Village Ln. Vero Beach, FL 32967 (inside the Boulevard's clubhouse)
***please wear a mask upon entry
Bring cash to participate in our 50/50 drawing. The other half of the pot will go to the waitstaff hit hard during covid.
$5 for 3
$2 for 1
Sign up to be in our directory and be found 24/7! Check out others, view our blog, reserve tickets and more.
www.tcpremierwomensnetwork.com
Also, if you network in Stuart, be a part of our
Stuart Premier Women's Network luncheon when you can the 3rd Wednesday of each month.
https://tcpremierwomensnetwork.com/wp-content/uploads/2020/11/Premier-Womens_Logo_TC-1030x258.jpg
0
0
Anna Valencia
https://tcpremierwomensnetwork.com/wp-content/uploads/2020/11/Premier-Womens_Logo_TC-1030x258.jpg
Anna Valencia
2020-09-28 17:25:40
2020-09-28 17:25:40